Adult PE Raincoat is also called Adult Disposable Raincoat. This kind of raincoat is very convenient to carry and keep with the foldable design. Compared with other fabric raincoat, Pe Raincoat ( Disposable Raincoat ) is cheaper than those. Meanwhile, this raincoat can be threw away after you used it. Not like other fabric raincoat, you even do not need to fold it back. After knowing so many advantages, why do not you get one here? We will provide the high quality and competitive price for you! We can also supply Adult Pvc Raincoat, Adult PE Raincoat, Adult Polyester Raincoat, Adult PU Raincoat.

Adult PE Raincoat Picture: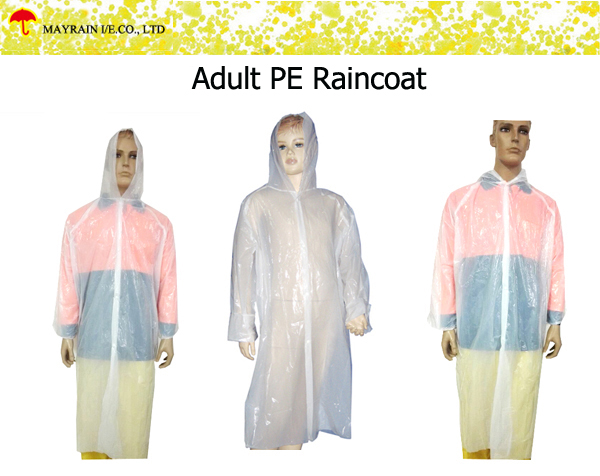 Adult PE Raincoat Packing: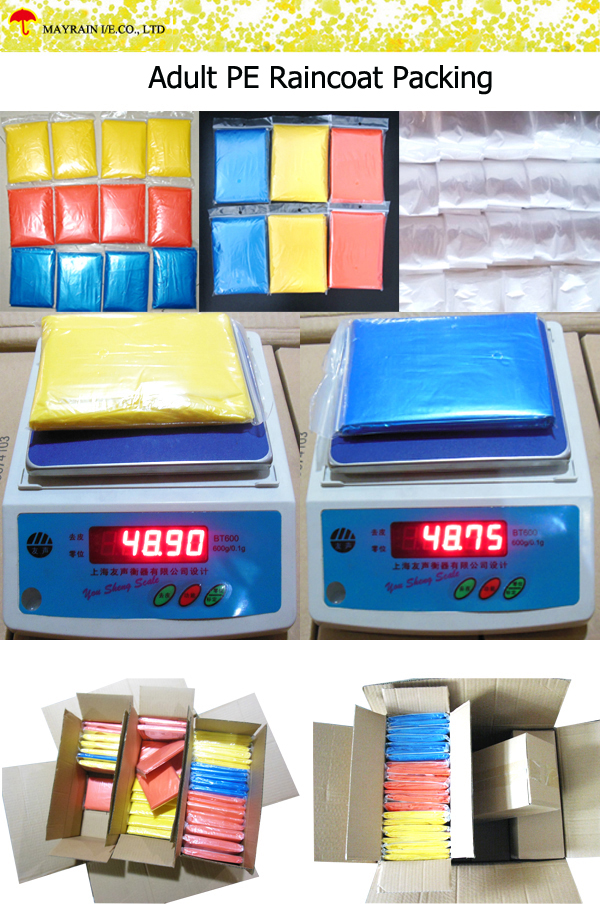 Adult PE Raincoat Factory: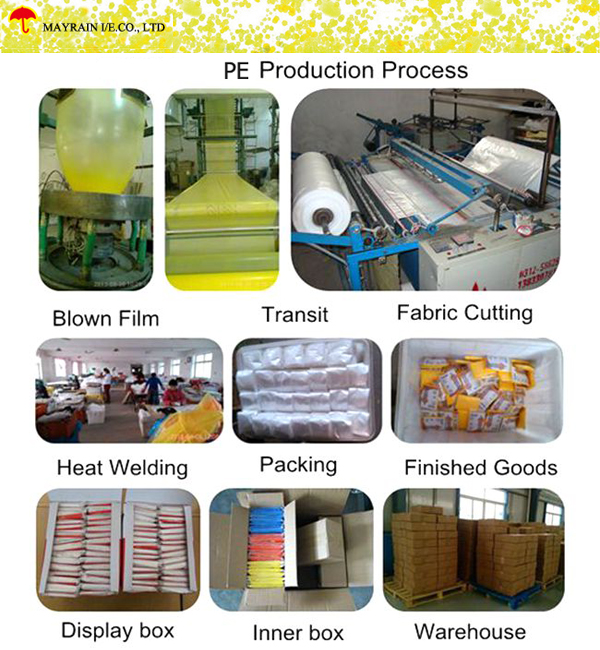 If you are interested in any of them. Please contact us. We will quote you in best price ASAP.