Disposable rain poncho:
When the rain is falling, in the street under the light there is a little girl who is crying. Rain and tears are interleaving. A good - heart person pass by and buy a disposable rain poncho for her. Telling her that everything is nothing and we will go through it. Like the rain,we can' t stop them, but we have the disposable rain poncho. So you won' t be afraid of the rain with the disposable rain poncho. And you can throw it away when you find a new start and waiting for the sunrise. We can also supply Disposable Raincoat and Disposable Poncho.
Pictures of Disposable Poncho: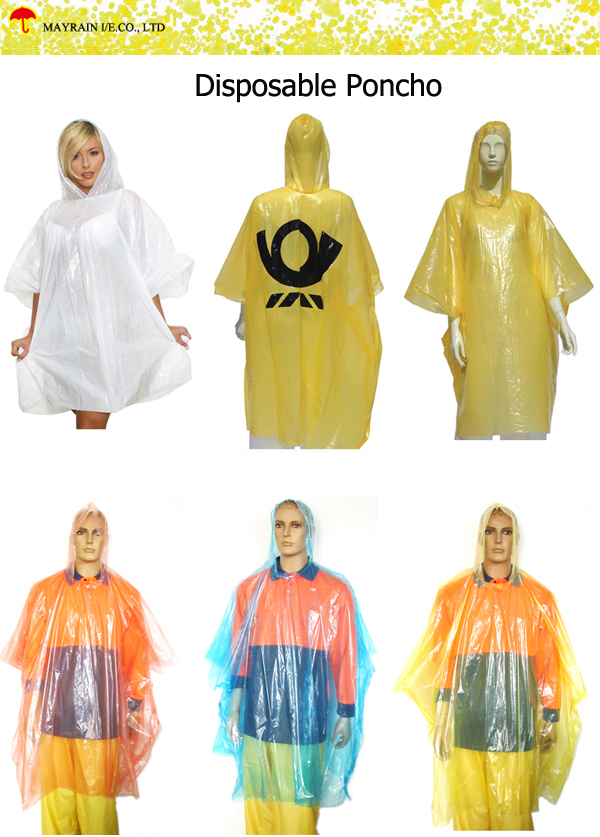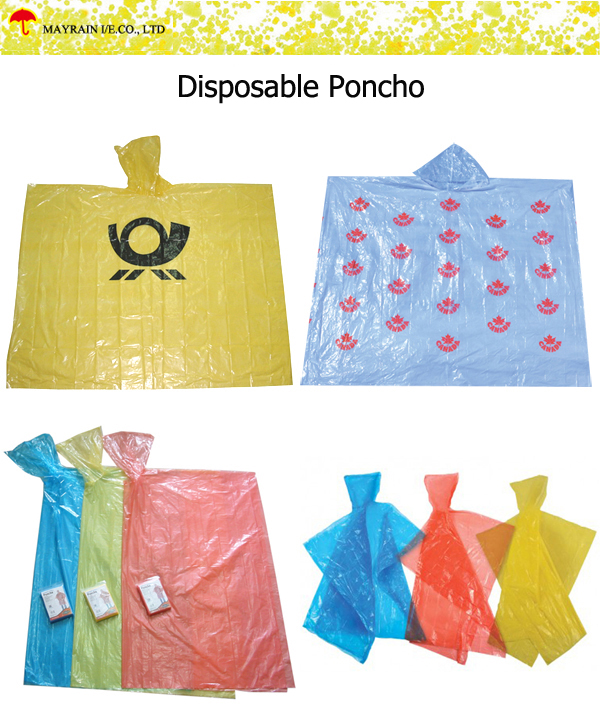 Packing of Disposable Poncho: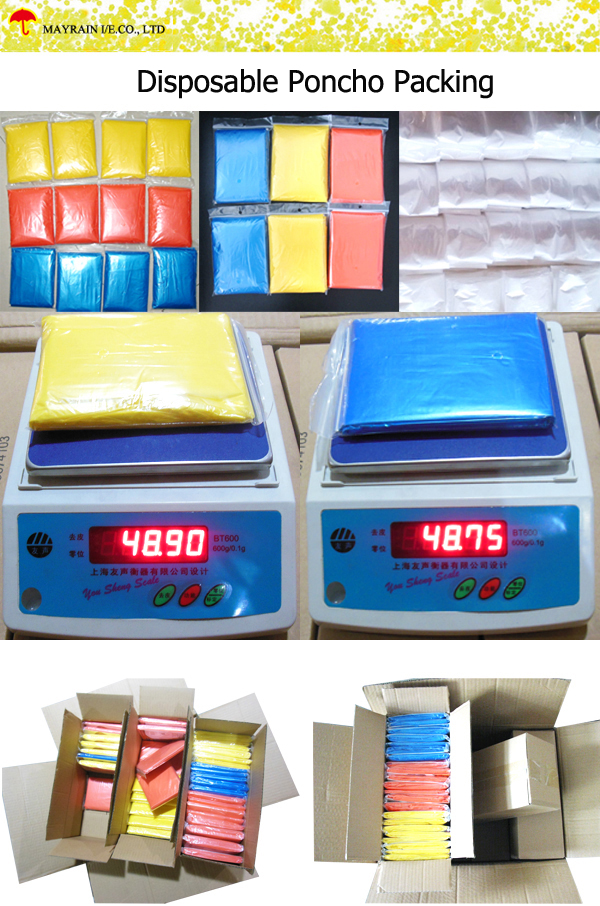 If you are interested in any of them. Please contact us. We will quote you in best price ASAP.