Disposable Raincoat:
Maybe you will meet some people in your life. And they come, then gone. Many people say that what their appearance is to help you go through something. The spirit of the disposable raincoat is like this. It rarely appear in your life, because your life is full of sunshine. But when it' s raining, the disposable raincoat help you to resist the wind and rain. You will feel happy and not lonely. Then they will quietly disappear, and you grow up in the rain, then you move forward. We can also supply Disposable Raincoat and Disposable Poncho.
Pictures of Disposable Raincoat: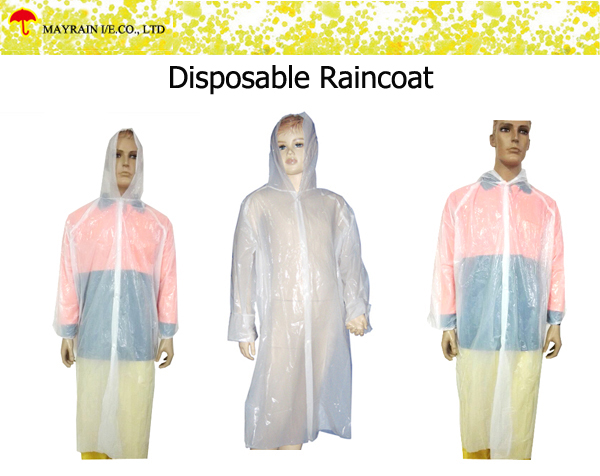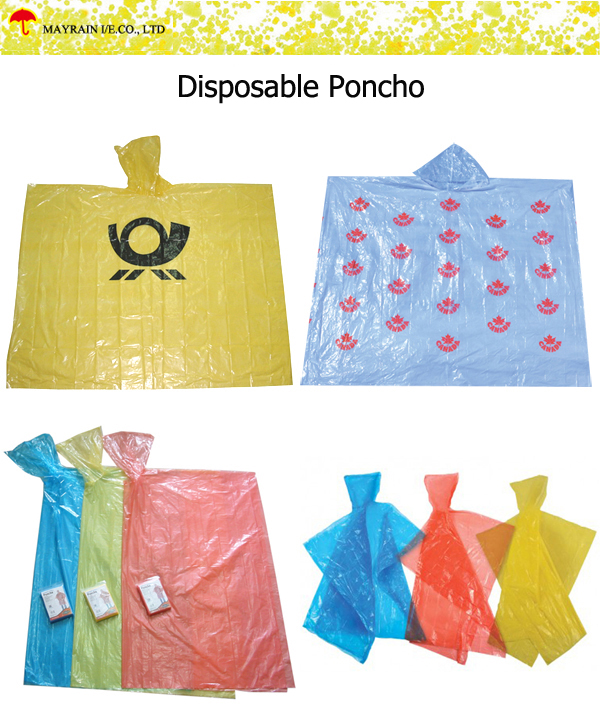 Packing of Disposable Raincoat: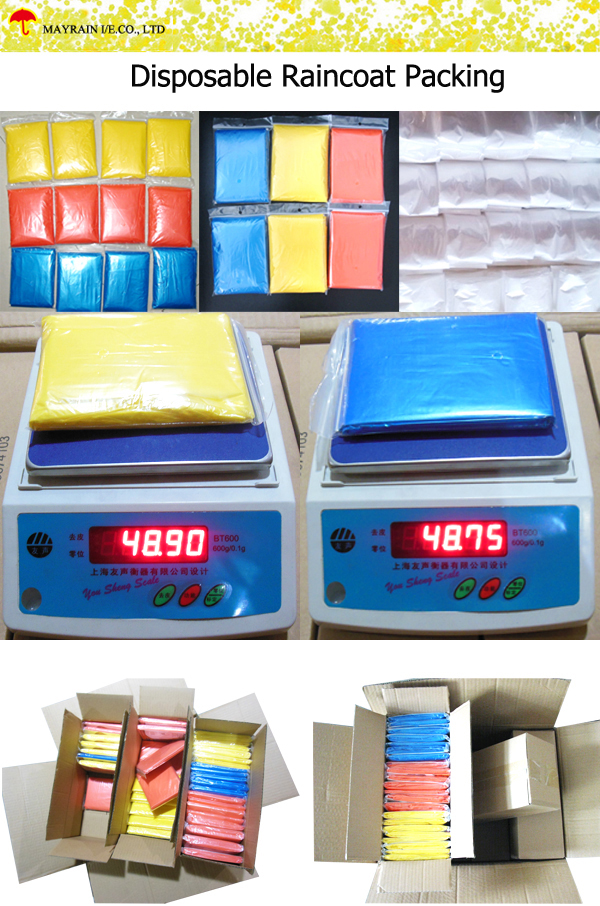 If you are interested in any of them. Please contact us. We will quote you in best price ASAP.