Kid' s poncho have many kinds shapes, like square- shaped, fan- shaped and cloak- shaped and animal shaped. Several colors for choosing. It is suitable for walking, traveling and riding outdoors in rainy day. We also add reflector on the front and back of poncho. It could keep children safe when they are walking, traveling and riding in dark. The fabric is included all kinds of waterproof material, like PE, 100% PVC, Polyester/ waterproof coating, PU/ waterproof coating. The size is 30" x 50" for three to five years old children. 42" x 60" is for six to twelve years old children. About printing, it is included silk- screen printing, heat transfer printing, some roll printing. Welcome to your own design! Our other main products are Kids Raincoat, Adult Raincoat, Kids Poncho, Adult Poncho , Kids Rainsuit, Adult Rainsuit, Kids Smock , Adult Apron , Outdoor Jacket, Workwear , Pants , Sportswear , Gifts & Premium, Promotion , Household Products, Bags , Hood , Umbrella , rainboots and Safety Items.
Kid' s Poncho Pictures Show:

Kid' s Poncho Printing: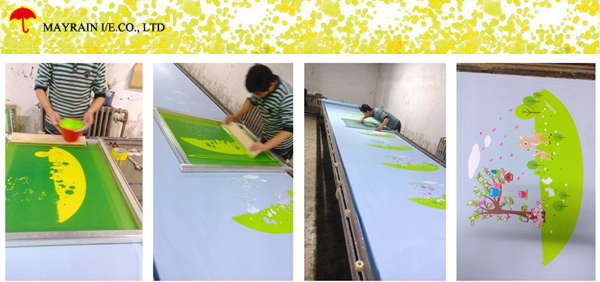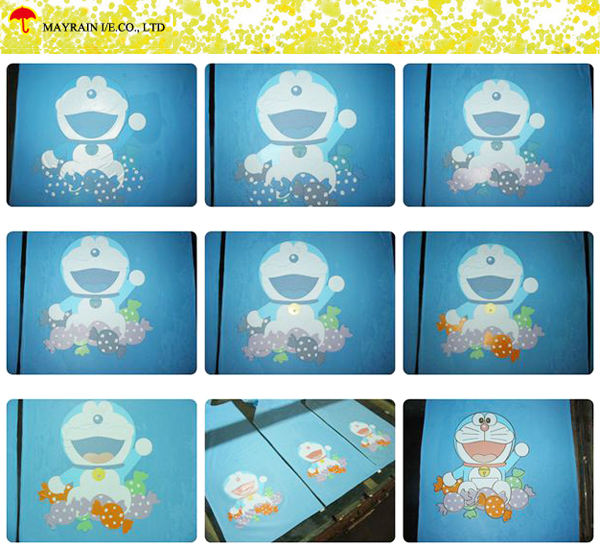 Kid' s Poncho Factory Show:

If you are intested in any of our goods, please contact with us! We will do our best for you!