Kids PE Smock:
During the summer, the weather is like the baby face. It changes suddenly and quickly. At this moment, the children want to play with rain and don' t want something to limit them. So the kids Pe Smock is such an appropriate choice. It won' t limit the children and give them enough freedom to play in the rainy days. Kids PE smock is disposable but don' t hurt the environment. Now it' s more and more fashion to choose Kids PE smock. We can also supply Kids PVC Smock, Kids PE Smock, Kids Polyester Smock, Kids PU Smock.
Kids PE smock Picture:

Kids PE smock Factory: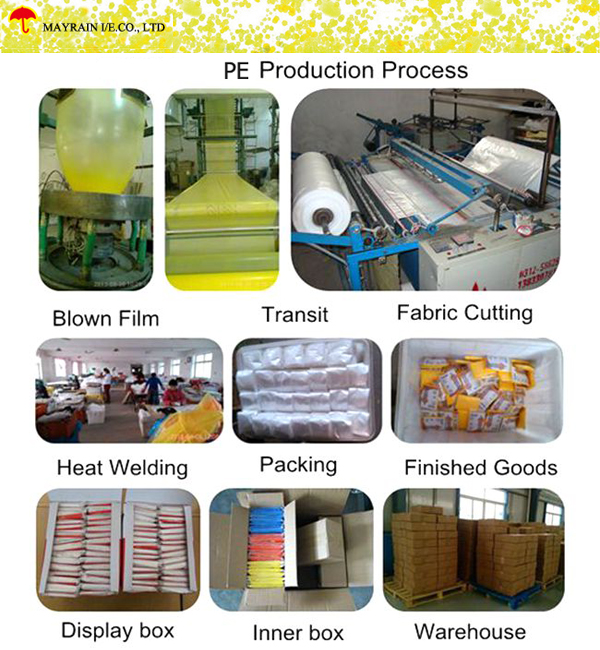 If you are interested in any of them. Please contact us. We will quote you in best price ASAP.